Ryan Miller, Executive Director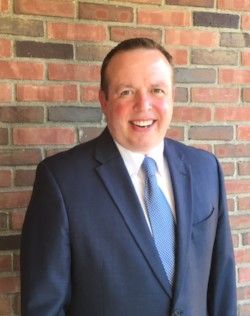 Ryan Miller was named executive director of Habitat for Humanity of Ohio in January of 2007. He was responsible for establishing the first Habitat for Humanity state office in Ohio, and his duties include providing resources and training for 46 Habitat for Humanity affiliates. Ryan also puts his government background to good use by advocating for affordable housing at the state and federal level.
Before joining the Habitat for Humanity state office, Ryan served as assistant director of the Governor's Office of Appalachia where he focused on providing financial resources for the region. He also served as director of constituent affairs for the Ohio House of Representatives and as a member of senior staff for Speaker Householder. During his time in state government, Ryan served on a number of nonprofit boards with a particular emphasis on Appalachia Ohio.
Ryan graduated cum laude from Ohio University, receiving a bachelor's degree in political communications with a minor in political science. While at Ohio University, he served as an intern for the director of boards and commissions and the director of policy for Governor George Voinovich. While working for Habitat, Ryan received a master's degree in management from Mount Vernon Nazarene University.
He resides in Columbus, OH with his wife, Amy and sons, Connor and Evan. In his spare time, Ryan enjoys volunteering for his church and coaching youth sports.
Ryan Miller, Executive Director
614-545-7835 (direct)
614-629-3055 (fax)
Our board and staff have an unwavering commitment to the Habitat mission, and a passion for serving those in need. We work tirelessly to ensure long-term sustainability of the organization.